SEO
How to do keyword research
Follow these guidelines to create a list of relevant keywords that you can use in your content.
1. Create a 'SEO monitor' account
Go to topics.seomonitor.com and create a free account. This will let you do 5 free searches a day and download a spreadsheet (CSV file) of relevant keywords.
2. Search for your topic
Set Google Market to UK. Then type in a word, or words, to do with the topic you want to write about.
3. Download the results
The next page of search results will give information relating to how people search around that topic. Select the 'Download CSV' link.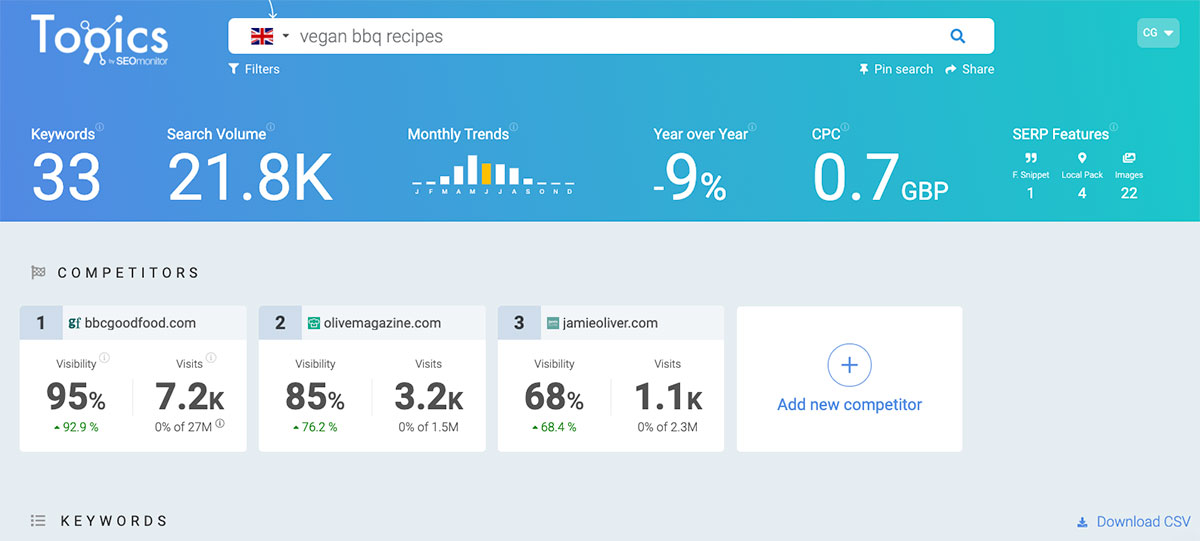 4. Create a shortlist of keywords
Use the CSV file to create a shortlist. You can do this by filtering the relevance and search volume columns. Choose keywords with a 'relevance' of 3, 4 and 5 that also have a high search volume compared to the other keywords in the list. Copy your shortlist into another tab on your spreadsheet.

How to add more keywords
To add more keywords, either start from the beginning with a different keyword or go back to the existing SEOmonitor list and 'analyse the topic' of your chosen keyword. This will generate an additional list of keywords based on the keyword you've chosen. Copy the results into your shortlist.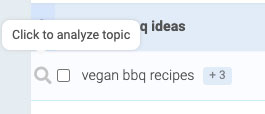 How to narrow down the list
You might end up with a long list of keywords. Try narrowing this down to 10-15 keywords. You can do this by:
removing any duplicate keywords
removing any keywords that do not feel relevant
removing any words that include competitor brands
moving keywords with the highest search volume and year on year (YoY) traffic to the top of the list