Top Tips for Keeping Your Home Safe
Even as security systems increase in sophistication, burglaries still pose a significant threat to UK homeowners. In fact, research from the Office of National Statistics (ONS) shows that domestic burglaries increased by more than 30 per cent in 2017, in predominantly urban areas.
Unfortunately thieves don't seem to take a break over the winter months and home thefts increase over a third1 as the nights get darker. To avoid having your Christmas ruined we have pulled together some tips to help keep your home and belongings safe.
Lock it up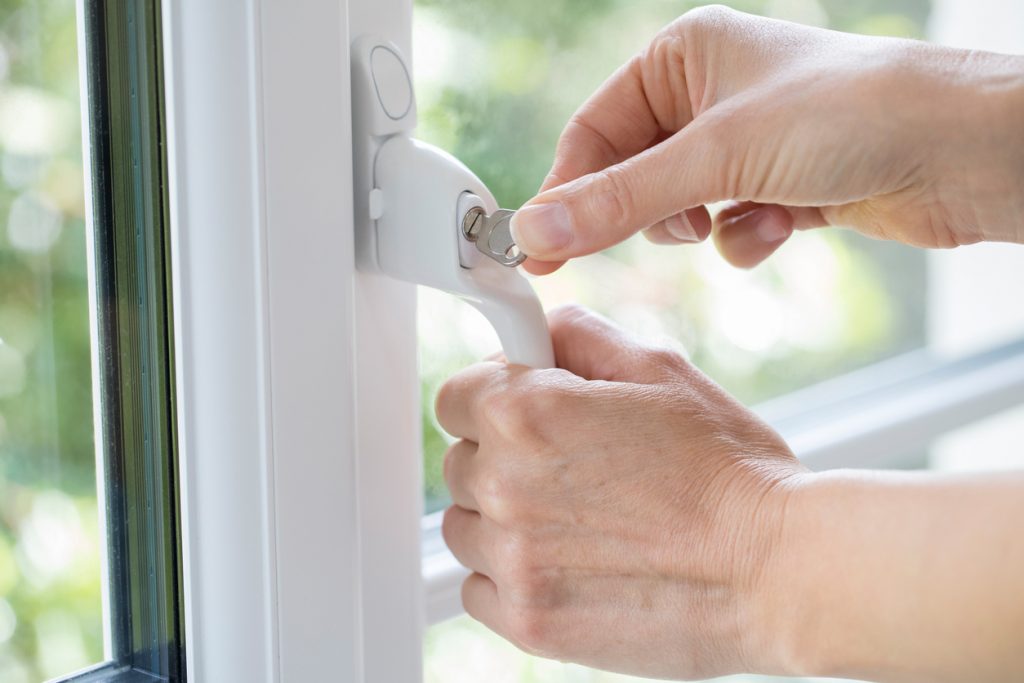 While it may sound obvious, the most important step in securing your home is to lock (and double lock, if possible) all points of entry. Even if a door leads to an unused room, keep it locked up; this will make you less vulnerable should an opportunistic burglar decide to come in through a window.
Even when you're relaxing in the comfort of your own home, it pays to be vigilant. Statistics show that 22 per cent of burglaries take place when the burglar is aware that someone is home, so be sure to keep an eye on any unlocked front doors or open bay windows which might attract a potential intruder.
Improve your security
If you're really eager to deter thieves, the first thing you should do is install CCTV.
That's because, in a recent Co-op Insurance study, a panel of 12 ex-convicts told us that CCTV cameras are the biggest deterrent when casing a house. However, the same study revealed only 14 per cent of UK adults have CCTV installed. So, if you're serious about ramping up your home security, make sure you get a CCTV camera installed at the front and back of your house. To ensure these cameras are visible to potential burglars, place a light close by or put a sign up to show them you mean business.
Similarly, motion-activated lights are essential for all areas of your property. This brings attention to anyone approaching your home, which is a burglar's worst nightmare. We recommend installing these lights if your home isn't well lit by street lights.
And don't worry if you're not into your tech – sometimes the most effective safety precautions come with four legs. Yep – we're talking about dogs. Whether you have a pet pooch or simply have a recording of a barking dog, our panel of ex-convicts listed the sound of barking to be the second biggest deterrent when breaking into a property. Why not purchase these sounds on CD or MP3 to play while you're out of the house?
Team up with your neighbours
The folks next door are good for more than just a cup of sugar – they're safety-conscious homeowners just like you.
So, if you haven't already, consider organising a neighbourhood watch group. These are great for raising awareness of ongoing crimes and providing information on what to do in emergencies. They're also proven to reduce crime: a 2013 study by the College of Policing showed that areas with a neighbourhood watch group had between 16-26 per cent less crime than non-policed areas, when combined with increased security and property marking.
For more guidance on how to keep your home protected, read some of our top tips, below.
Top Tips
Close your curtains when you have the lights on inside, in the dark winter months it is easy to tell when a house is unoccupied and burglars can use this to their advantage
If you're out for the night, leave a light on inside to look like the house is occupied
Whilst out Christmas shopping don't let your belongings out of sight and make sure it is secure, as in busy crowds you can be an easy target for pick pockets
Be sure to leave your presents out of sight and well hidden, even when they've been opened. If your tree is near a window, keep those presents out from under the tree. If you're out Christmas shopping in your car, be sure to leave them out of view and locked in the boot
Be careful what you post on social media. As tempting as it is to show your friends what Santa's bought you for Christmas, think carefully who will be able to read your posts, and make sure you check your privacy settings to see who can and who can't read them
After the mania of present opening, discard your cardboard packaging in your bin outside or better still take to your local recycling centre, don't leave on show outside for thieves to see what presents you've got
Check your insurance policy, presents kept in your home will be covered by your usual contents insurance, but if you've bought big ticket items as gifts they may need to be listed separately. Typically, the limit for single items ranges from £1,000 to £2,000, so check your policy and call your insurer if you've purchased anything above your limit
Make sure high value items such as gadgets are covered away from the home as these are not necessarily covered on a standard home insurance policy – personal possessions cover is often required
Also check to see your insurance policy covers accidental damage cover, for any breakages to new items such as laptops, or wine spillages over the Christmas period
If you have any advice or tips for keeping your house safe, we'd love to hear from you. Share your stories on our Facebook and Twitter pages.
1Co-op claims data analysed from 2013, comparison between 5 months preceding the end of daylight savings time and 5 months after