What You Need to Know Before Getting a Dog
According to the Dogs Trust, nearly 4,000 dogs are rehomed every year, often after just a few months. In many instances, this is the result of a lack of time, money and knowledge about the needs of different breeds.
So, what's the answer? How can you really know what it's like to own a dog before you pick one? Enter, Paws & Think. Our brand new app, which offers a guilt-free glimpse into how to properly look after a pet.
Much like a Tamagotchi, users are given a virtual dog, which they are tasked with looking after for seven days. This includes feeding their virtual pet, putting time aside for walkies, and using virtual money to pay for costly vet visits.
At the end of the trial period, users are given an assessment based on how they fared over the course of the week, along with how well their lifestyle suits the pooch (we get this information from the profile you create at the beginning). A high "Suitability Score" means the breed is a perfect match; a low score suggests a dog might not be a great idea right now.
Looking to do some more research before you download the app? Here what you need to know before getting a dog.
Find the right breed for you
Whether you have your heart set on a particular breed or prefer to wait and see, choosing the right breed for your lifestyle should be top of your list. But with hundreds of dog breeds in the UK, how do you choose?
Well, one of the first things you should consider is how much exercise your dog will need. Greyhounds, for instance, only need moderate exercise (although people often assume they are active breeds), while Huskies need lots of exercise. Young dogs will also need more exercise than an older dog, so that's worth taking into consideration too.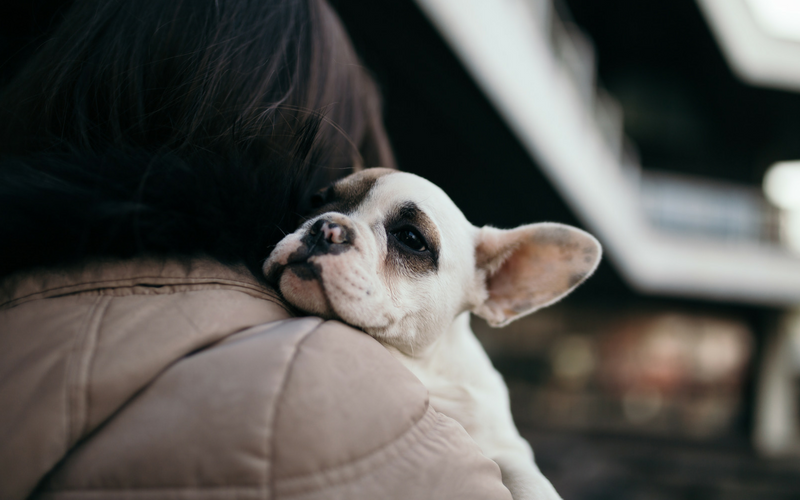 If you're unsure about which dog breed is right for you, check out the Kennel Club's Breed Standards page. There are 218 breeds listed here under seven categories: Gundog, Hound, Pastoral, Terrier, Toy, Utility and Working. From here, you can read more about your dog's needs.
Take an English Setter, for example. According to the Gundogs category, you'll see that these are an especially energetic breed, and are happiest when they have plenty of space to play in. On the other hand, if you were to choose a Toy dog, such as a Pug or Chihuahua, you would need to swap space for plenty of play time.
The cost of dog ownership
Owning a dog might feel like a priceless experience, but with expenses such as food, veterinary fees and canine insurance, they could end up costing you around £25 per week.
Add this to dog toys, vaccinations and health expenses, and you should expect to spend around £2,000 or more a year. If you calculate this over the average lifetime of a dog (between 10-13 years), you're looking at lifetime costs of £21,000-£33,000. Phew!
But while this might sound scary, as long as you are prepared to make payments for your pooch as and when you need to, it should be plain sailing from the moment you hand them their first chew toy.
Putting time aside
Along with financial security, dog owners should be prepared to put plenty of time aside for their new pet. This includes day-to-day activities such as walking, training and playing, as well as obligatory cuddles and snuggles.
But that's not all. Dogs don't just need interaction with their owners – they need attention from other people, too. As highly social animals, dogs thrive in busy areas and often get isolated if they are left alone for long periods. This is why a 9pm-5pm work schedule and dogs often don't pair well.
You'll also want to try to avoid hiring a full-time dog walker or asking a family member to visit in lieu of time spent with you; not only will this be expensive in the long-term, it could also mean you lose that special bond with your pooch.
So, now you know what it takes to be a responsible dog owner, do you think you could pass our Paws & Think trial week? Leave us a comment on our Facebook and Twitter pages, and let us know how you score.