Co-op home delivery
If you don't have the time to go shopping, need an extra ingredient or simply want to relax then we can help. Order online and we'll deliver your grocery shopping to your doorstep in under two hours. Our home delivery service is simple, convenient and only requires a minimum order of £15.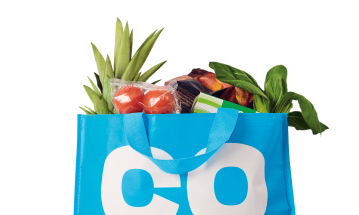 Ordering online
Shopping online is easy and you can have it delivered or collect it within 2 hours. Here's how it works:
Select a convenient time slot.
Fill your basket with our wide choice of products and place your order. There's a minimum spend of £15.
We'll pick and pack your shopping.
Track your order.