Student and fresher recipes and offers
As a student, you can flash your Young Scot card to get a fab 10% off in-store. That's 10% off meals, 10% off ethical products, 10% off planet friendly buys and 10% off much, much more! Here you'll find some of the unmissable deals, 10-minute recipes that don't break the bank and how we're making it easier to do what's right.
Easy peasy meals
You don't need to be a top chef to rustle up something tasty to eat. Just try these quick, simple and delicious recipes and don't forget to use your Young Scot discount for 10% off the ingredients from your local Co-op.
Pocket-friendly cocktails
Get your cocktail shaker out and try these tasty yet affordable cocktails that will help get any party started. And don't forget you can get 10% off with your Young Scot card.
Please note your Young Scot 10% discount is only available when you shop-in store and can't be applied to other offers or online orders.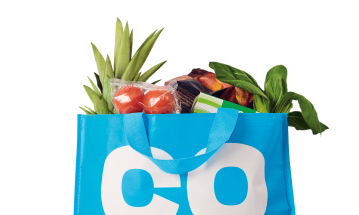 Become a member
If you're not a member yet, join now and help your community and your pocket. You'll receive exclusive member deals and personalised offers chosen by you. Plus you're rewarded with 2p in your Member Account for every £1 spent on selected Co-op branded products and services. It only costs £1 to join and you can choose a local cause to support in your community.
Restrictions and exclusions apply. Participating stores only. For full terms and conditions visit the relevant student discount card site: Young Scot, NUS Apprentice.